Final Step to your Transformation Orientation
WE HAVE OPENINGS AT ALL 9 LOCATIONS.
YOU CAN ATTEND ANY ORIENTATION AT ANY LOCATION.
My name is Matt Weaver, and I am SOOOOO tired of the false promises, loud hype and phony B.S. out there. It's time that someone completely fill the script on how this works. This is a true WIN, WIN for both of us.
You have ONE more step to go!
I need to make sure we explain exactly what you need to know to succeed in the challenge and to make sure it is a good fit for you.
I know your schedule is busy, and so is ours. We won't waste your time. We will simply explain how we have helped 3,500 people lose 20 pounds or more FREE in our legendary 6 Week Challenge.
This is the only challenge where you earn your program for free when you stick to the plan and finish the challenge!
Chris lost 186 lbs. in his 6 Week Challenges!
Jayme Crader lost 100.6 lbs. in her 6 Week Challenges!
Valarie Evens lost 100 lbs. in her 6 Week Challenges!
Come on out to an orientation and learn more about the 6 Week Challenge. Become our next AFTER picture and get your program FREE!
Get Your Sexy On,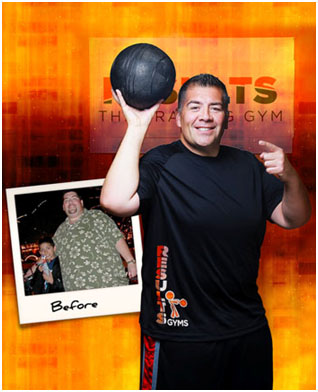 Coach Matt
PS - If you're ready to change your life, like thousands of people in our program, do not miss your chance!
Join our FREE Facebook support group for
men & women

in the area who want to lose weight and feel great.