If You Have A Great Attitude, A Passion for Learning New Things & A Few Essential Skills, Results Transformation Center Has a Fast-Paced and Fulfilling Job Opportunity Just for You!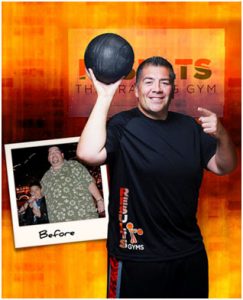 Dear Prospective Team Member,
Thanks for taking the time to learn more about Results Transformation Center! You should have arrived here because you saw our job postings and decided to take action! It's our hope that you are exactly the person we are looking for so we can take this page down immediately and offer you the fun and rewarding positions we have available.
So, let me tell you about me, my company, and the job itself.
My name is Matt Weaver and we run 11 fitness facilities located in the Sacramento, Placer County and Reno NV areas.
Our business is dedicated to helping men and women achieve their health, fitness, and performance goals through customized fitness and nutrition programs.
We're looking for an enthusiastic, motivated, hard-working, and energetic person that will be responsible for creating a fun and positive environment that clients will love and enjoy by providing a superior level of customer service to Results Transformation Center members, challengers, prospective members and guests.
We currently offer team training and nutrition programs which motivate, educate, and support men, women, and teens to improve their health, fitness, and performance. All of our fit fam starts their program with a full support program that includes nutrition, strength training, interval training and corrective exercise. Plus, we pride ourselves on providing safe mobility testing, body composition analysis, and ongoing training sessions.
How To Apply
We're looking to hire the right person as soon as possible with a flexible work schedule and available weekends. So, if this job sounds good to you, Click on this link: https://resultstc.isolvedhire.com/
Thanks you for your interest.
Yours in Health,

Coach Matt Weaver
Founder & CEO Results Transformation Center
P.S. - Results Transformation Center is an entrepreneurial small business. I move quickly to capitalize on opportunities. This is not the type of job where just showing up is enough. Results TC is everything to me. I want nothing more than to find a person who takes real interest in doing good work and contributing to the growth of the business.